Marc Hervieux wows crowd at Lachine Hospital Fundraiser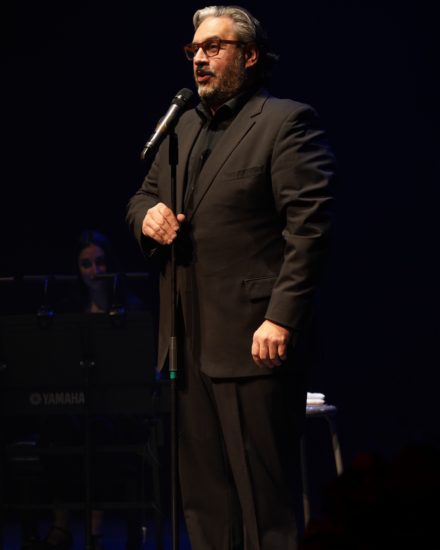 $50,000 raised for Lachine Hospital! 
Over 300 people happily got into the Christmas spirit on November 20th at a benefit concert by renowned Quebec tenor Marc Hervieux. The event, organized by the Lachine Hospital Foundation raised $50,000.
Hervieux, accompanied by a pianist, and a violinist performed a beautiful array of Christmas songs that included O Holy Night and Ave Maria – true crowd-pleasers.
In between songs he regaled the audience with humorous anecdotes about his career and family and after the show he mingled with the crowd to sign autographs and take photos.
"We are thrilled with the success of this event and wish to thank all those who participated for their continued support, and of course to the talented Marc Hervieux whose performance was an absolute delight," said Jacques Filion, chairman of the Lachine Hospital Foundation's board of directors. "It's community-driven events like these that allow the Foundation to carry out numerous hospital-wide improvements that benefit patient care, and we're especially excited when we can bring world-class talent to Lachine."
Prestige Sponsors of the event were the Fondation Luc Maurice, Les Soeurs de Sainte-Anne and Spinelli.
The Lachine Hospital Foundation's objective is to make the patient experience at the Lachine Hospital as efficient and comfortable as possible by raising funds for much needed medical equipment.
To see and download all the photos from the event, click here
Thank to all our sponsors
Les Auxiliaires bénévoles de l'Hôpital de Lachine
Descary, Dion & Provost Notaires
Cimaise
Frank Lyman Design
Le Messager Lachine & Dorval
Pneus Lachine
Rainville & Frères
SDK et associés